By Martyn Lawrence Bullard
Introducing Eutopia, a new handcrafted collection of exquisite glass mosaics inspired by historical botanical global designs. The newest collection from renowned designer, Martyn Lawrence Bullard features five intricate floral inspired patterns which gives a dimensional depth of color, and textural nuance to your space.
---
Martyn Lawrence Bullard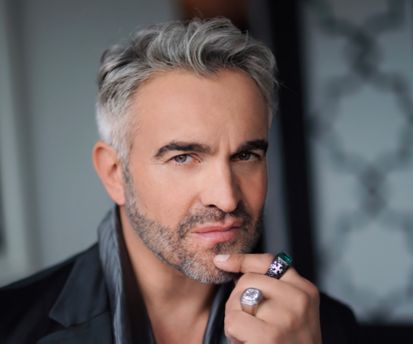 "Tiles have been a decorative staple for centuries, exampled on a global scale by gracing the exteriors and interiors of some of the most important buildings in history but yet so attainable - lending its creative edge to the residences of today. My collections reflect that history and embrace the future of design."
---
Overview
Collection starting at $579.38/SF
*Prices as noted are subject to change without notice. Please contact your nearest ANN SACKS Showroom or distributor for current pricing. These prices do not include shipping or applicable sales tax.

Non-Stock
SKU: AS20081
Recommended Use & Requirements
All Uses
Suitable for indoor wall applications
Suitable for installation on shower walls