By Martyn Lawrence Bullard
Handcrafted in Morocco, Eastern Promise by Martyn Lawrence Bullard is an updated version of the softly honed tiles that flavor the Moroccan landscape, and heralded the world over for its coveted colors and remarkable patterning. Lawrence Bullard draws inspiration not only from his travels, but from his love of the modern interpretations that were made so prevalent in 20th century design.
---
Martyn Lawrence Bullard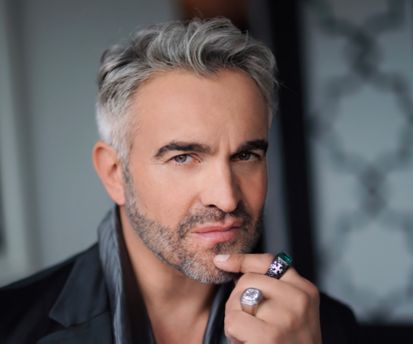 "Tiles have been a decorative staple for centuries, exampled on a global scale by gracing the exteriors and interiors of some of the most important buildings in history but yet so attainable - lending its creative edge to the residences of today. My collections reflect that history and embrace the future of design."
---
Overview
Collection starting at $36.95/SF
*Prices as noted are subject to change without notice. Please contact your nearest ANN SACKS Showroom or distributor for current pricing. These prices do not include shipping or applicable sales tax.

Special Order
SKU: AS14799
Recommended Use & Requirements
All Uses
residential floor

freeze/thaw

wall
Suitable for all indoor wall and flooring applications. Outdoor use subject to climate and method of installation.
Caution recommended for use in wet areas such as pools or fountains as may cause efflorescence
Caution recommended for kitchen or bathroom areas as finish may etch where acidic substances or cleaners are frequently used and may be susceptible to oil staining