The first step in great design is finding great people to work with. Visit one of our 17 showrooms, or a dealer nearest you. You'll feel right at home. **Please note that many U.S. showrooms will be closed Memorial Day, May 25, 2015. Contact your local showroom for available hours.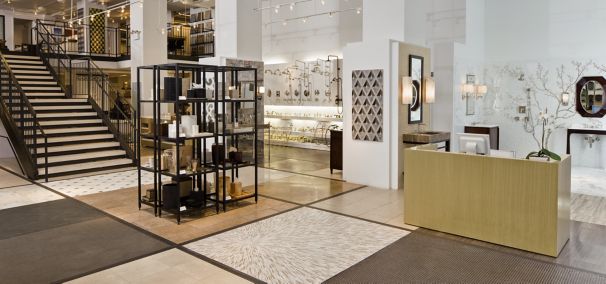 ANN SACKS - New York 18th
ANN SACKS
At ANN SACKS, our passion is helping you make your home an expressive, exceptional space. We've built our reputation with innovative and beautiful tile, stone and plumbing that can bring your unique vision to life. Whether your setting is traditional or modern, ANN SACKS offers an infinite variety of inspiring designs at a wide range of price points. Our New York showroom is conveniently located in the heart of New York.
Request an appointment
Tell us a little about yourself and we will get back to you to arrange an appointment in the store.
Fields marked with

*

are required.
37 East 18th Street
New York
,
NY
10003
United States
Hours:
Monday, Tuesday, Thursday and Friday 9am - 5:30pm
Wednesday 9am-8pm
Saturday by appointment only
T: (212)529-2800
F: (212)529-8877
Search Showrooms
Search by Zip / Post Code / City
Search by Region
Showroom Results
ANN SACKS Showrooms
ANN SACKS Dealers