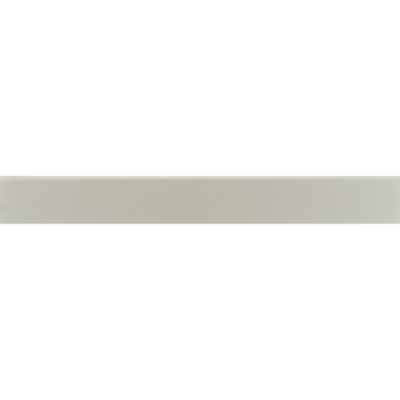 2-7/8" x 23-1/2" surface bullnose trim in matte white
Select a product to see available color options.
*Note, price range will change depending on the selections made
---
Tap Trims is available in the following shapes, sizes & patterns
Sizes
2-7/8" x 23-1/2" x 3/8" surface
---
*Please note: variations in color, shade, surface texture and size are natural characteristics of all our products and should be expected. Images shown are representative, but may not indicate all variations in these characteristics.
---
---
---
Summary Information
trims range from $19.95 lf to $22.96 lf
*Prices as noted are subject to change without notice. Please contact your nearest ANN SACKS Showroom or distributor for current pricing. These prices do not include shipping or applicable sales tax.
---
Recommended Rooms
All Rooms
Kitchen

Powder Room

Bathroom

Outdoor

Living Spaces
---
Recommended Use & Requirements
All Uses
shower wall

residential floor

high-traffic

freeze/thaw

wall
Suitable for indoor wall and flooring applications (see exceptions for polished)
Outdoor use subject to method of installation, material not affected by freeze/thaw
Matte finish suitable for residential and commercial flooring
Polished finish does not comply with ADA slip requirements for horizontal surfaces in wet environments
Testing data available upon request
---
Technical Information
Installation & Maintenance

Install per industry standards for porcelain tile
Always inspect material prior to installation, installed material can not be accepted for return or credit
Non-sanded grout recommended for polished finish
White colored tiles may stain with pigmented grouts. Pre-seal and test if colored grouts are desired
---
Tap
Complementary Products