Profile glass tile, manufactured exclusively for ANN SACKS by Oceanside Glasstile, offers handcrafted glass tile with a luminous quality and beautiful surface texture. Profile is made from silica sand, an abundant natural resource, with most colors also containing recycled content. Profile glass tile is available in a rich palette of warm earth tones, soothing blues and greens, dramatic metallics and a vibrant red.
---
Overview
field tiles range from $47.84 sf to $192.55 sf
mosaics range from $39.92 sf to $56.43 sf
trims range from $13.87 lf to $28.08 lf
*Prices as noted are subject to change without notice. Please contact your nearest ANN SACKS Showroom or distributor for current pricing. These prices do not include shipping or applicable sales tax.

Special Order
SKU: AS10741
Eco-Thinking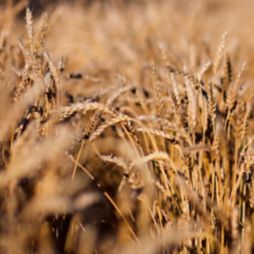 The majority of Profile glass tiles are made with a substantial amount of recycled content, in addition to silica sand. Depending on the color, the tiles contain up to 30% pre-consumer recycled content and up to 65% post-consumer recycled bottle glass. Both sunset and nightsky contain over 72% post-consumer curbside recycled bottle glass for total recycled content of 86%. The durability of Profile glass makes the tiles ideal for areas with interior moisture loads.
Recommended Use & Requirements
All Uses
residential floor

freeze/thaw

wall
Suitable for all indoor wall and medium duty flooring applications
Outdoor use subject to method of installation