By Martyn Lawrence Bullard
The Mousharabia collection by Martyn Lawrence Bullard was inspired by the carved wood latticework screens by the same name that incorporate repeating architectural shapes into glorious proportionate works of art. The screens have long captured Martyn Lawrence Bullard's imagination with its varied and remarkable presence referenced throughout Moroccan history and the versatility they provide to transform any room into a contemporary statement in design.
---
Martyn Lawrence Bullard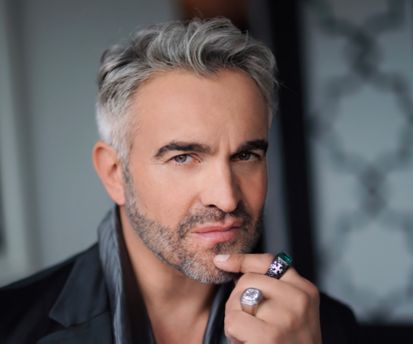 "Tiles have been a decorative staple for centuries, exampled on a global scale by gracing the exteriors and interiors of some of the most important buildings in history but yet so attainable - lending its creative edge to the residences of today. My collections reflect that history and embrace the future of design."
---
Overview
field tiles range from $102.60 sf to $113.51 sf
*Prices as noted are subject to change without notice. Please contact your nearest ANN SACKS Showroom or distributor for current pricing. These prices do not include shipping or applicable sales tax.

Special Order
SKU: AS14660
Recommended Use & Requirements
All Uses
Suitable for indoor wall applications
Outdoor use subject to climate and method of installation