Asha by Lisa Hunt - MADE by ANN SACKS
Renowned visual artist Lisa Hunt translates her graphic motifs into stoneware in the MADE Asha Collection. Exploring the spatial and meditative relationships between patterns, Hunt's designs reveal the infinite possibilities of shape and repetition. The curated palette of six glazes reflects hues frequently seen in Hunt's artwork.
---
Lisa Hunt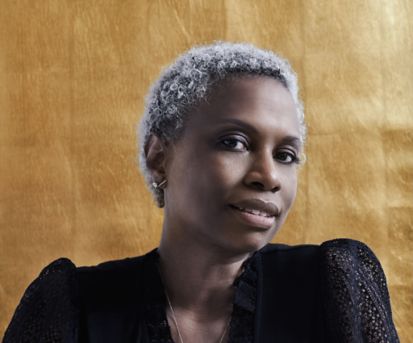 "My tile collection transforms a space into a piece of art, it's a sculptural relief and I think the possibilities are endless"
---
Overview
Collection starting at $74.95/SF
*Prices as noted are subject to change without notice. Please contact your nearest ANN SACKS Showroom or distributor for current pricing. These prices do not include shipping or applicable sales tax.

Non-Stock
SKU: AS20302LHAH
Recommended Use & Requirements
All Uses
shower wall

residential floor

wall
Suitable for all indoor wall applications
Not suitable for floor applications
Suitable for outdoor vertical use dependent upon climate and method of installation
Opaque and translucent colors are suitable for showers walls. Metallic glazes are suitable for indoor wall applications, not suitable for wet areas.
Metallic glazes will fingerprint and may patina over time or if exposed to acids
Metallic glazes are susceptible to staining, please use caution when installing in areas that come into contact with grease