By Martyn Lawrence Bullard
Urban Armor by Martyn Lawrence Bullard is a study in form and geometry. The Urban Scape pattern employs a variety of sizes in contrasting steel finishes to create an overall, modular pattern for a striking wall. Additional sizes are available in raw steel, antique steel, brushed steel and antique brass, allowing you to create your own inspired design.
---
Martyn Lawrence Bullard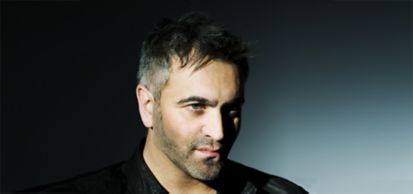 "Tiles have been a decorative staple for centuries, exampled on a global scale by gracing the exteriors and interiors of some of the most important buildings in history but yet so attainable - lending its creative edge to the residences of today. My collections reflect that history and embrace the future of design."
---
Overview
field tiles range from $57.00 sf to $615.00 sf
*Prices as noted are subject to change without notice. Please contact your nearest ANN SACKS Showroom or distributor for current pricing. These prices do not include shipping or applicable sales tax.

Special Order
SKU: AS15233
Recommended Use & Requirements
All Uses
Suitable for indoor wall applications only
If used in wet areas, the metal may patina over time